Apfelwähe
This is not your typical apple Wähe. In fact I might be taking liberties calling it an Apfelwähe at all (though when I consulted Sam, he shrugged and said people take liberties with Wähe all the time).
My apple version of Switzerland's beloved open-faced pie doubles up on the apples and gets rid of the custard altogether in favour of juice.
Last weekend we attended an apple-picking day at a nearby farm, Hof 3.
The apple orchard belongs to ProSpecieRara, a Swiss organization devoted to the preservation of traditional and rare plant sorts. Each of the trees in the orchard had a different variety of apple, with a QR code you could scan for additional information about the sort. Such orchards not only protect rare sorts of apples, but also promote greater biodiversity, providing homes for insects and birds.
If you helped with the picking, you were treated to lunch, plus apples and Most (freshly pressed apple juice) to take home with you.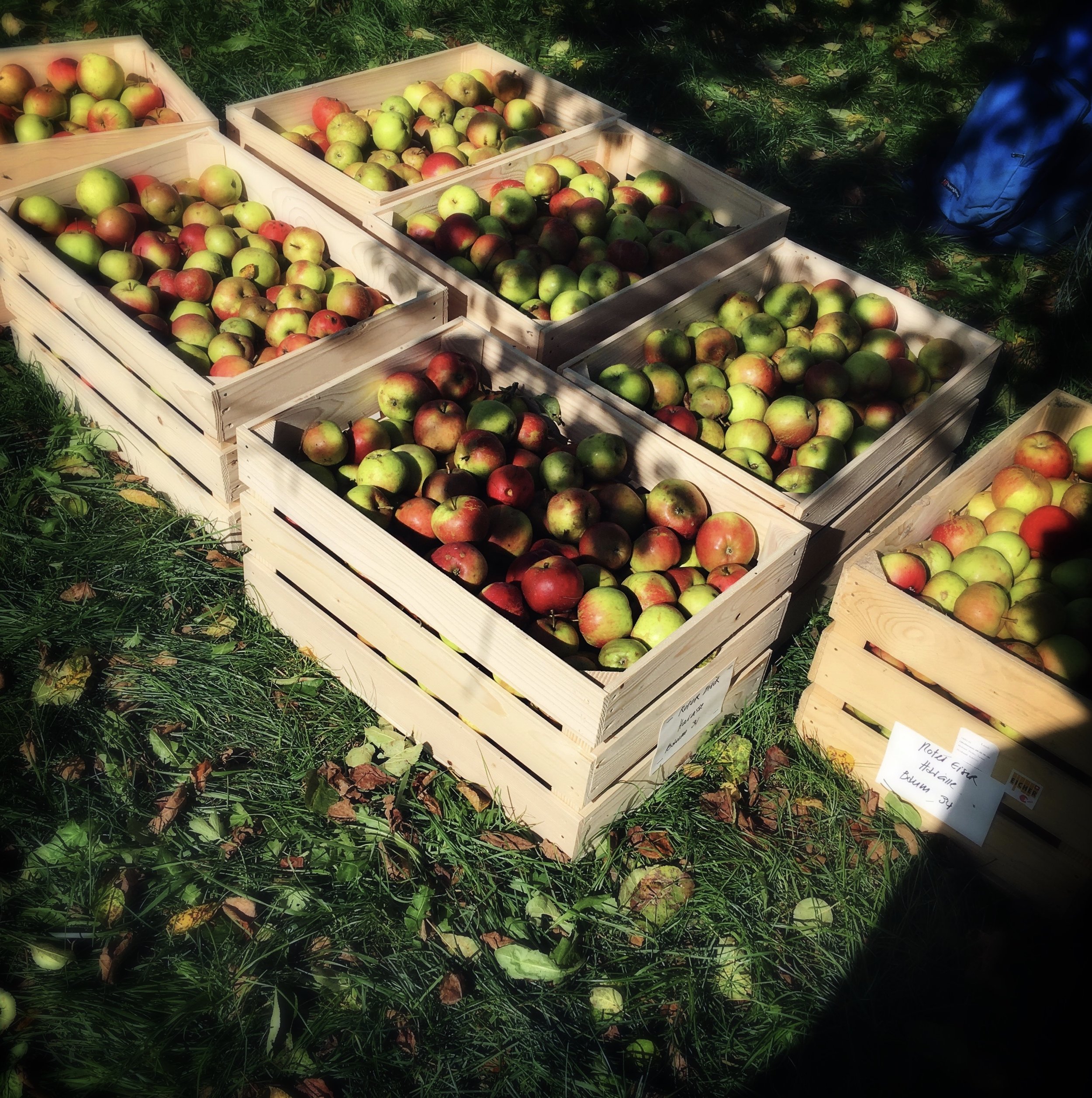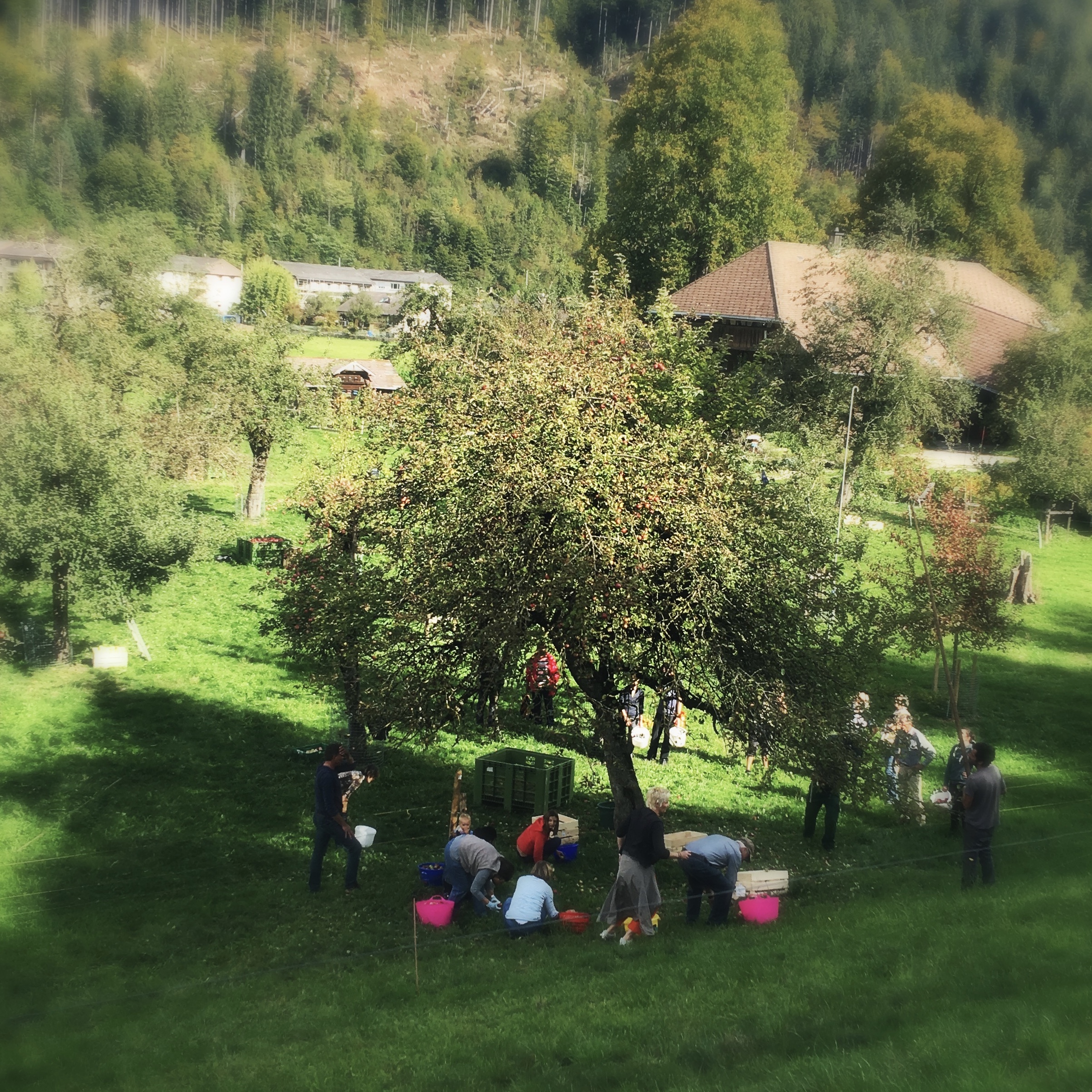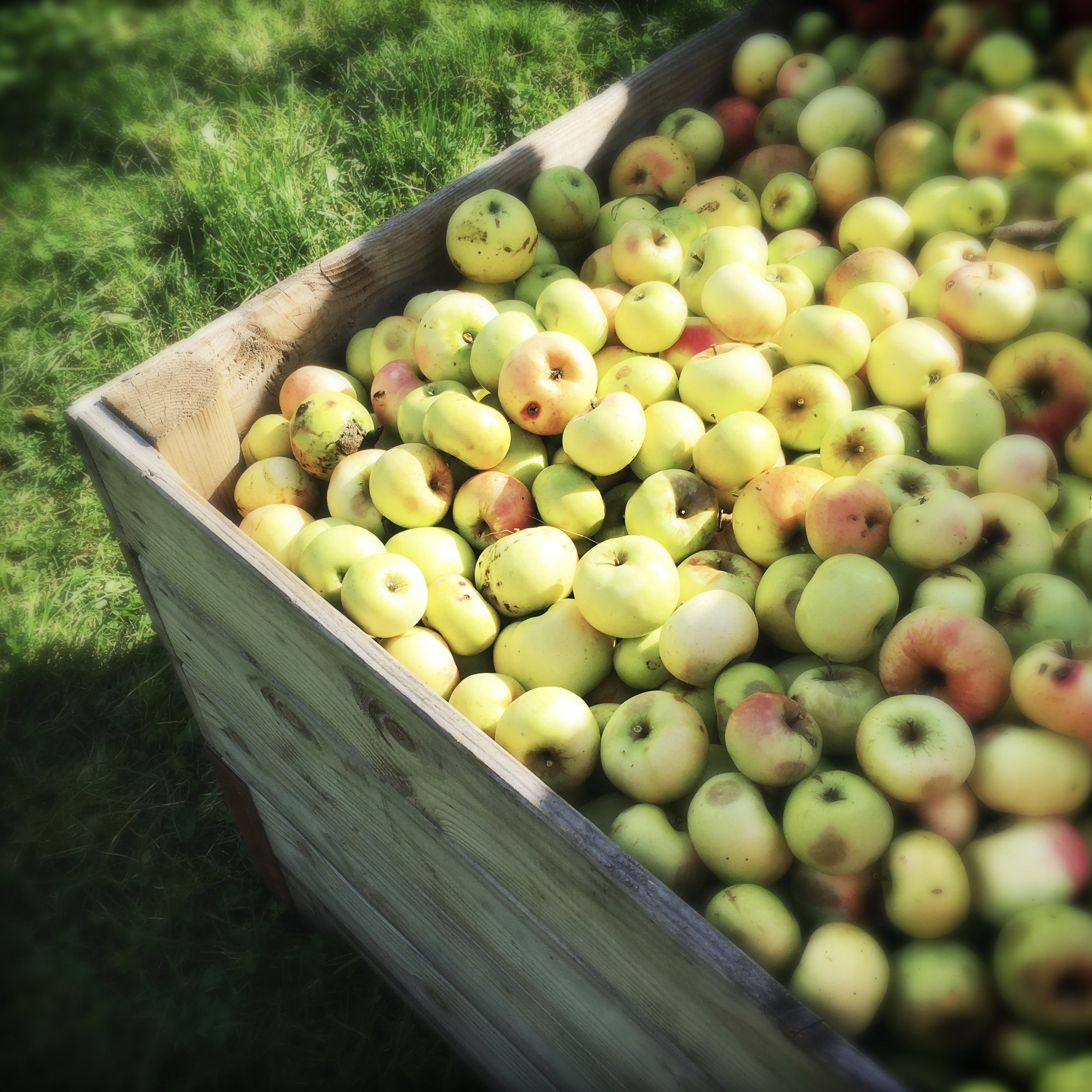 So many apples and so much juice—I needed a way to combine them into a single baked good. Hence, this super juicy Apfelwähe.
Normally, an Apfelwähe will follow in the tradition of other fruit Wähe (like apricot and plum) and have a custardy filling. Here, I've used juice as the liquid element, inspired by the delicious Mostkuchen (a kind of apple juice pie).
Dough:
200 g flour
pinch of salt
80 g butter, cold
125 ml water, cold
Filling:
2 tbsp each cinnamon, flour, sugar
3 to 4 apples, peeled and thinly sliced
200 ml Süss- or Suure- most (apple juice or cider)
about 1 tbsp each butter and sugar (for sprinkling)
In a large bowl, whisk together the flour and salt.
Add the cold butter in pieces and rub into the flour mixture with your fingers until you have small flakes.
Make a well in the middle of the flour and add the water. Mix this gently until a dough forms. Try not to overwork the dough or it will become tough.
Press the dough into a disc, wrap with plastic, and let cool in the fridge for about an hour.
Preheat oven to 200 C / 400 F / gas mark 6.
Roll out your dough and line a 28 cm (11 inch) round tart pan.
Sprinkle the base with the cinnamon, flour, and sugar.
Arrange your apples in circles on the dough base. Depending on how much apple you have, you can do two layers.
Place the pan on a parchment lined baking sheet and pour in the apple juice or cider. Sprinkle with a bit of sugar and some flakes of butter.
Bake for about 25-30 minutes, or until the top is browned and the pastry around the sides is golden and crispy.
For more on Süssmost or its alcoholic brother Suuremost, see this post. Either can be used in this pie.

I've used a mix of different apples here, sweet and sour. It's probably best to avoid mealy apples (like red delicious).