Merängge
There are many places in Switzerland where you can eat meringues, those crisp, light confections made from whipped egg whites and sugar.
When I lived in Neuchâtel we would go to Gruyères to eat them, where they were served with little barrels of thick double cream.
Living in Bern, the typical destination was Meiringen, a town famous for both its claim of inventing the meringue and its Sherlock Holmes Museum (it being the nearest town to Reichenbach Falls where Holmes and Moriarty had their final encounter). Heddi at Cuisine Helvetica has a lovely article on her meringue-related visit to Meiringen.
But if you live in the Emmental, there is only one place for Merängge: Kemmeriboden.
My favourite way to get to Kemmeriboden is to hike. Begin in Sörenberg in canton Luzern (you can take the gondola up to Rossweid, for a head start), then pass over the cantonal border back to Bern, winding down the valley and over a wooden bridge to Kemmeriboden.
Here are some of Sam's impressions of the hike, which we did as the sun was setting: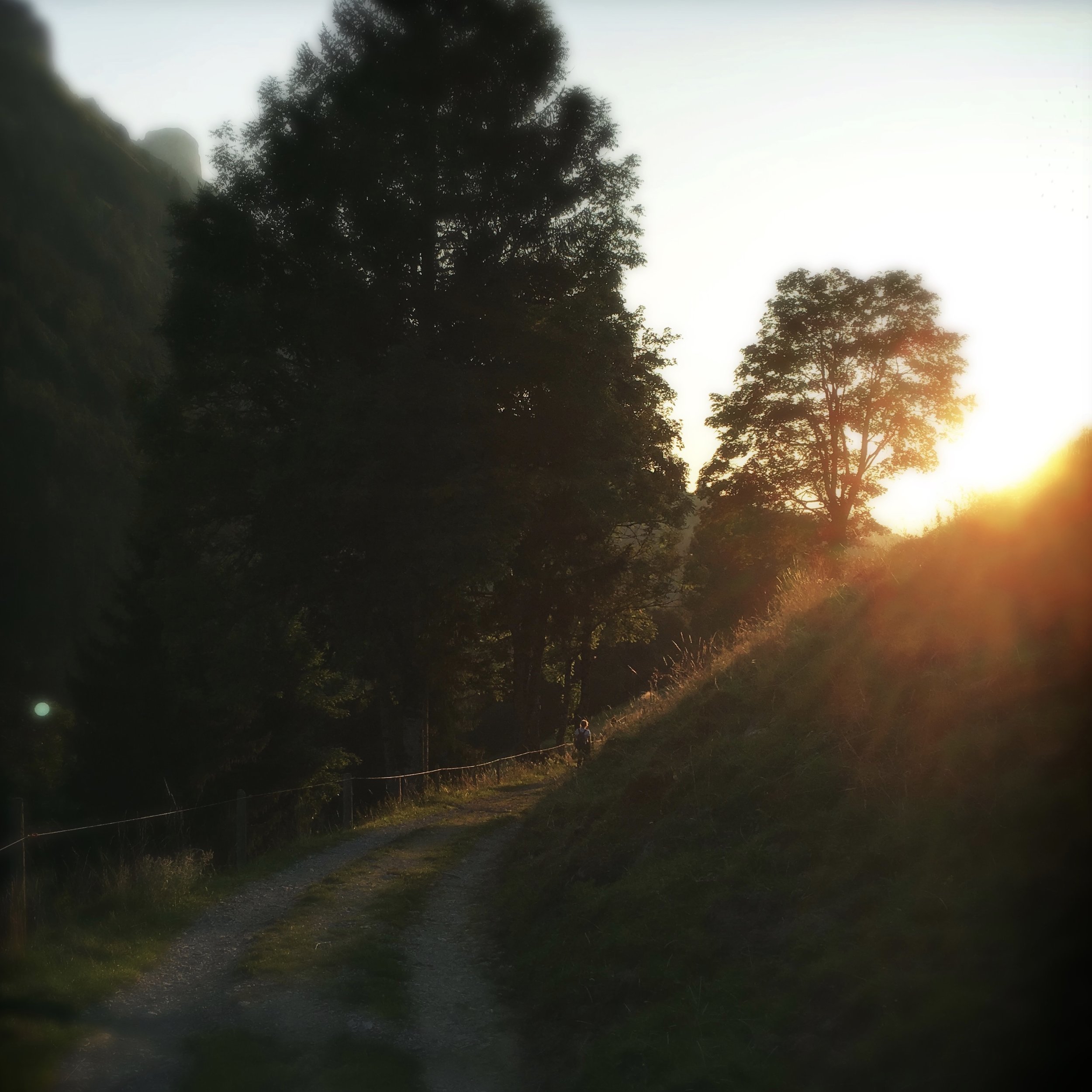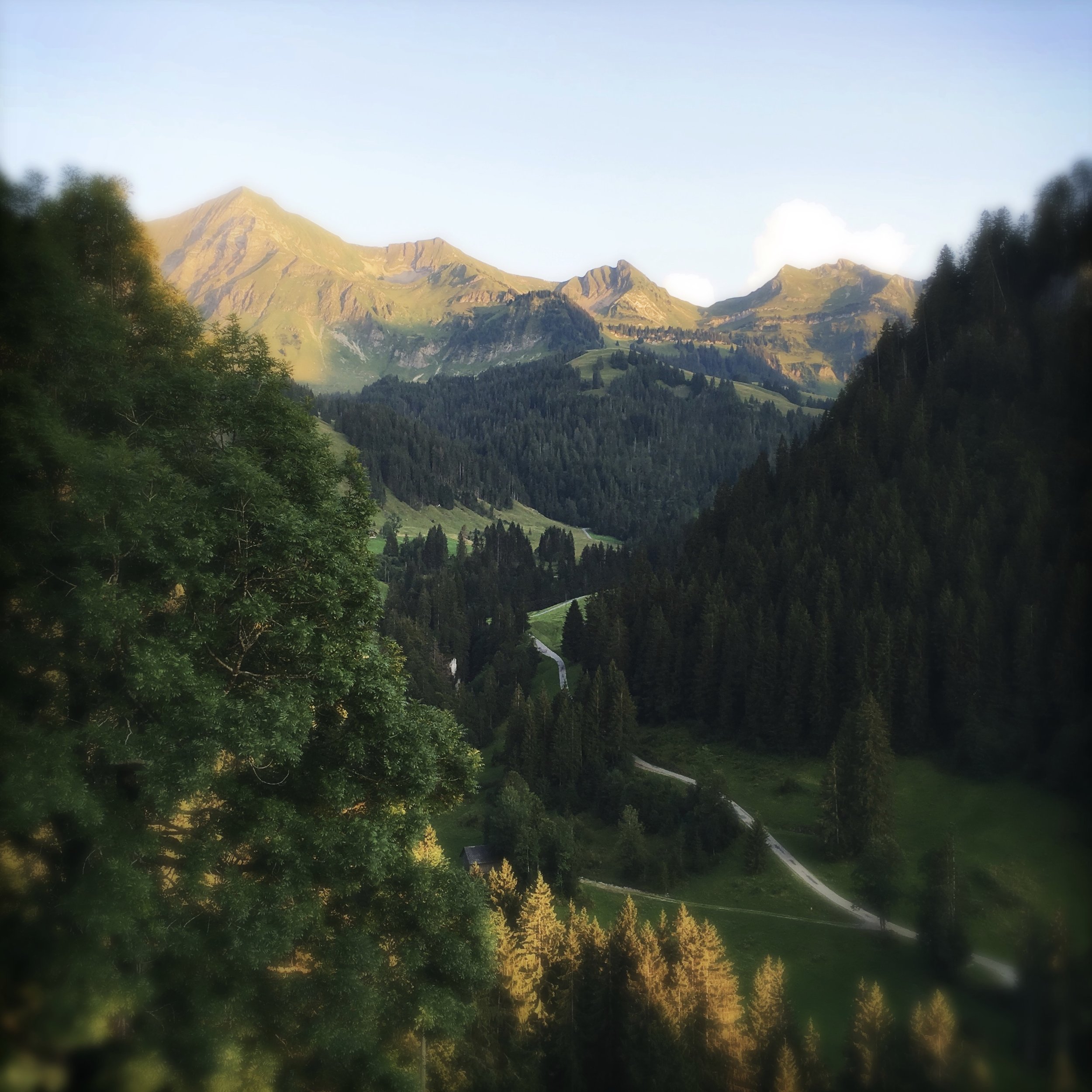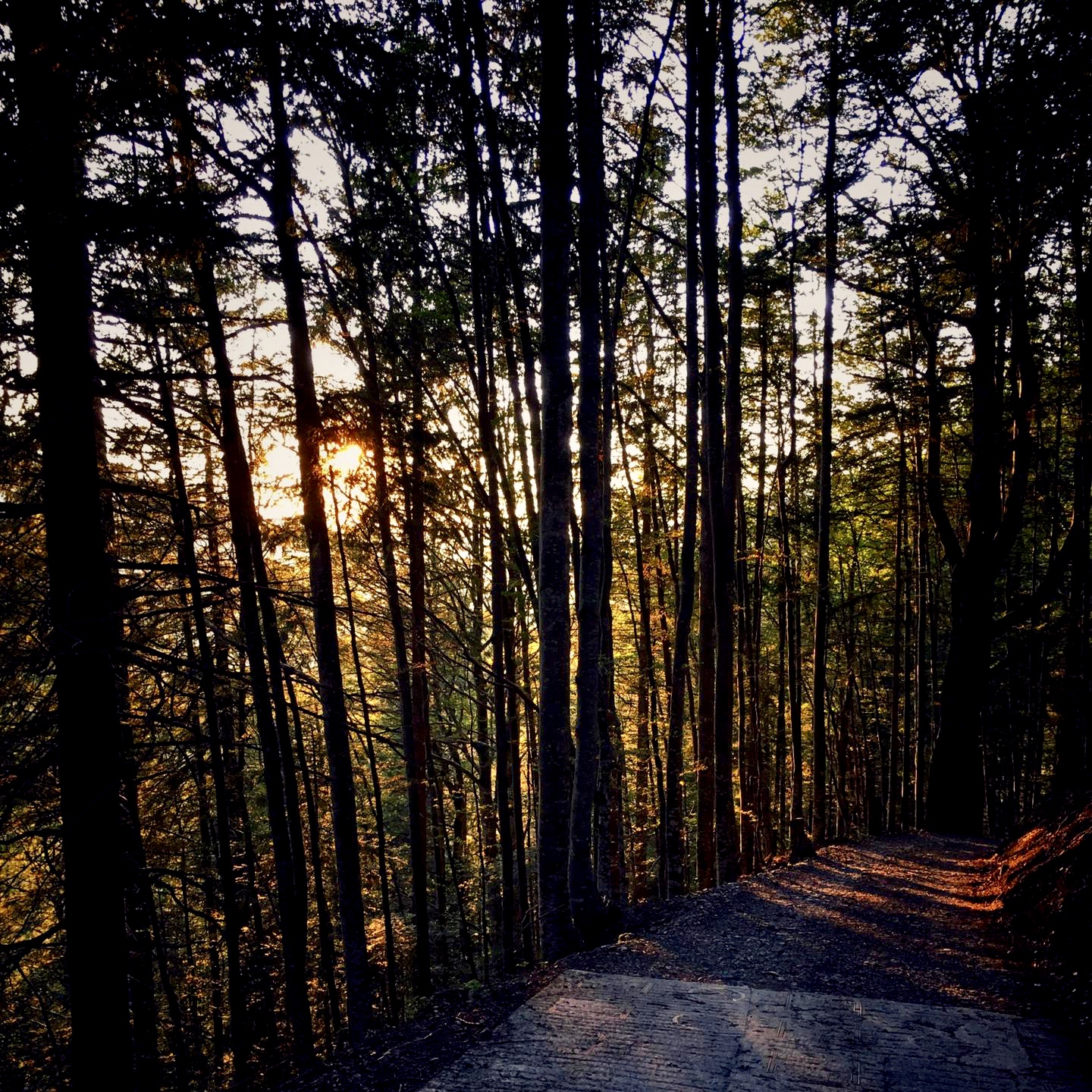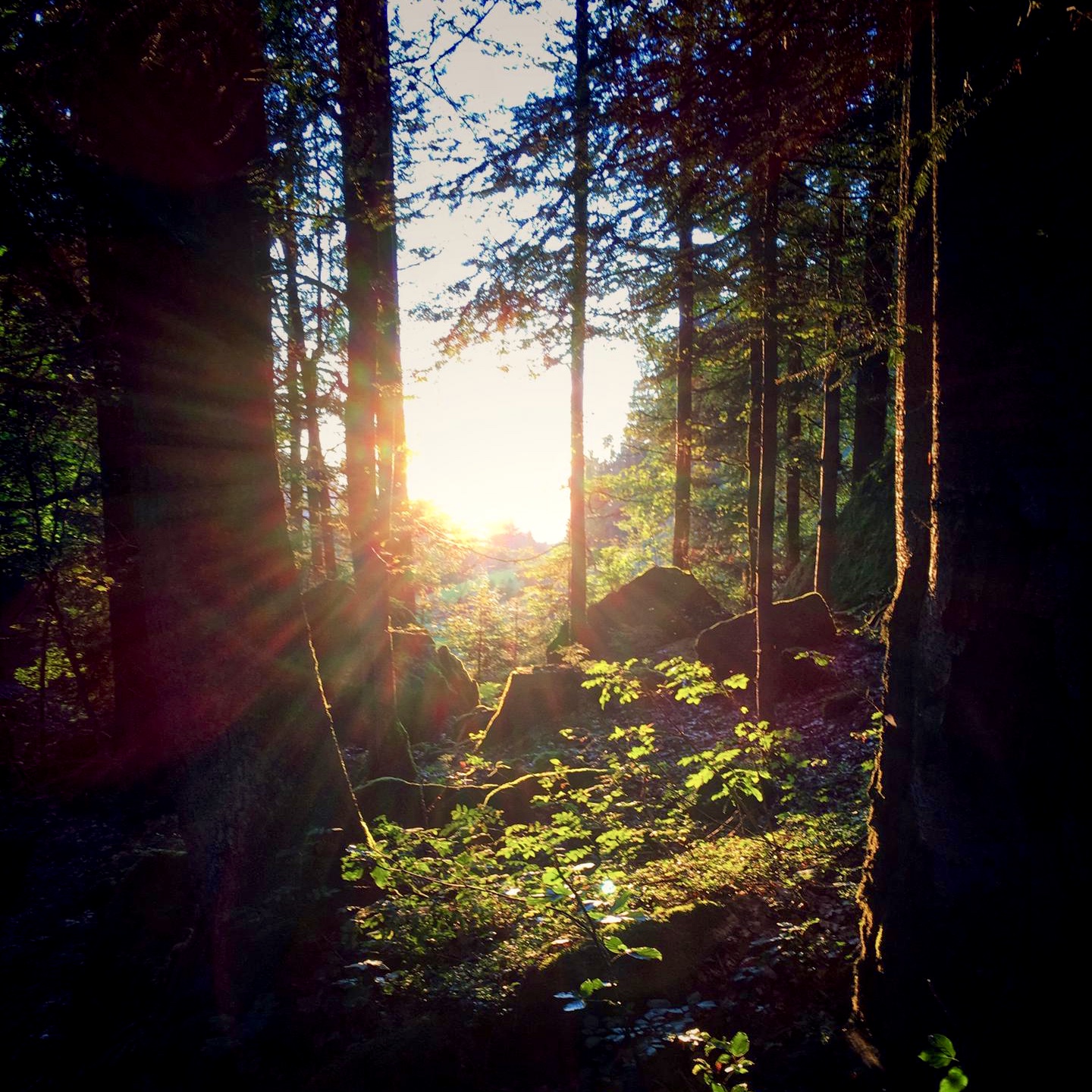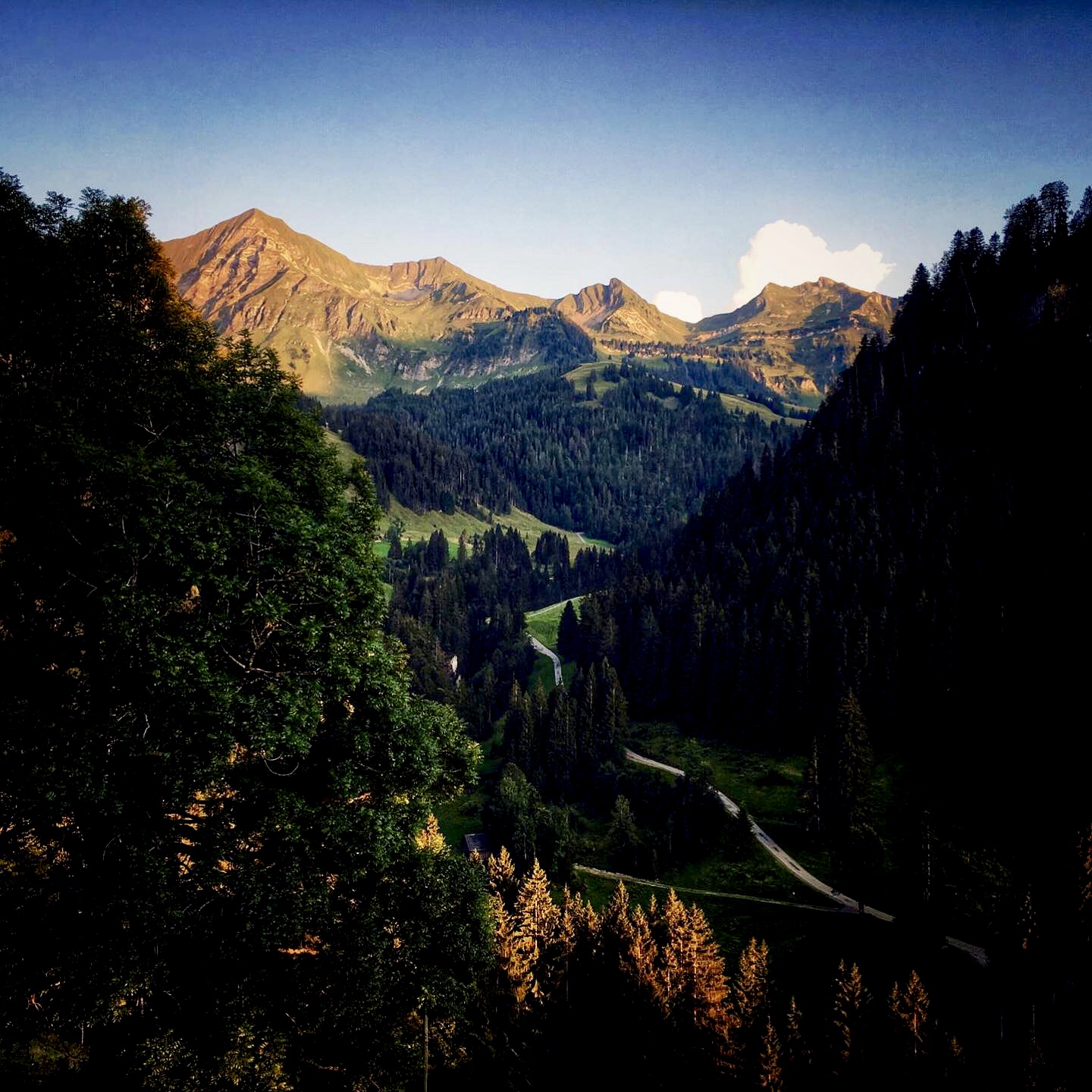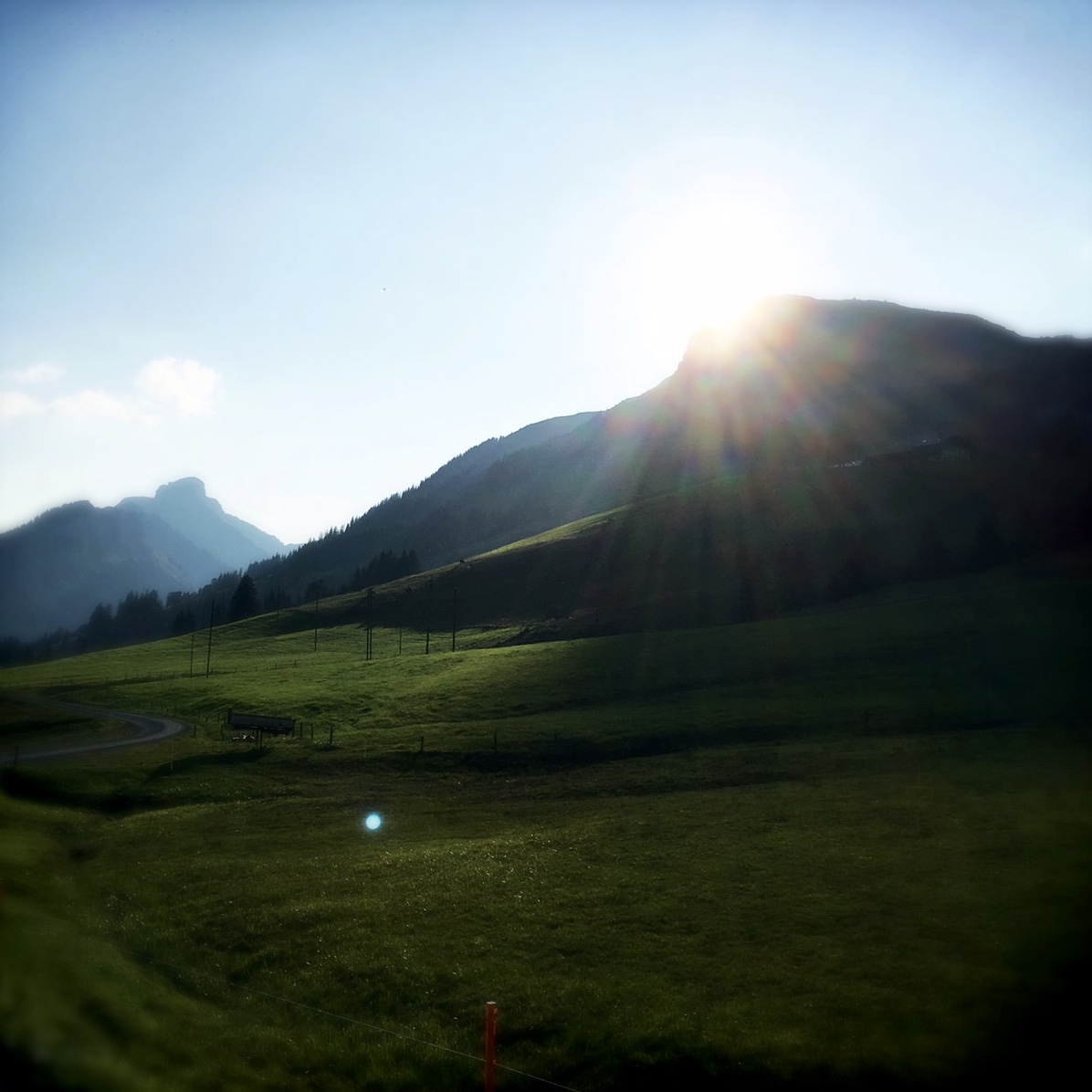 The Kemmeriboden restaurant and hotel has been around since 1841, and remains a family-run business.
Their famous meringues first appeared in 1939 as a solution to a growing problem: too much cream. The cows at Kemmeriboden's farm were producing wonderful cream, but there wasn't enough demand for it. Liseli and Hans Gerber, who ran the restaurant, and some local bakers, Christian und Berta Oberli-Probst, collaborated to find a dessert that benefited from lots of cream, the result being the Kemmeriboden Merängge, which they would slather with whipped cream,
They still serve Merängge at Kemmeriboden, though now it is often accompanied by more than just cream, featuring in numerous ice cream coupes, not to mention the indomitable Coupe Hohgant. You can buy the meringues to take home, and they keep them in special humidors to prevent any kind of deterioration of their delicate texture.
But if you can't make it to Kemmeriboden, here's how you can make your own meringues at home.
These are babies compared to the ones at Kemmeriboden but, full disclosure, I often find the massive meringues too big. I know, I know, that just means you need a bit more cream to help them slide down, but I prefer a smaller version. You can pipe these to be whatever size you like.
The recipe is a pretty standard meringue recipe, similar to what we made in pastry school. I like to add a hint of vanilla to mine, though most of the Swiss recipes do not. Here's a recipe for Kemmeriboden's meringues, and this is how Betty Bossi makes hers. I suggest reading my tips on whipping egg whites before you begin.
For an authentic Swiss experience, serve with loads of whipped cream.
4 egg whites (120-130 g), room temperature
180 g sugar
1 tbsp vanilla paste or extract
Preheat oven to 120 C / 250 F / gas mark ½.
Using a large bowl and an electric mixer, whip the egg whites until they begin to get foamy.
Add a tablespoon of sugar and beat in. About every 15-30 seconds, add the next tablespoon of sugar until it has all been beaten in and the mixture is firming up.
Continue beating until the egg whites are stiff and glossy. Fold in the vanilla.
Transfer the mixture into a piping cone.
Pipe onto baking sheet.
Bake for about 2 hours, then turn off the oven and let dry out for an additional few hours.
Serve with whipped cream.

It also pairs nicely with fresh seasonal fruits and any kind of ice cream.