Eiervorässe
Ads in our local paper last week were full of the question.
Who has the hardest egg in the Emmental?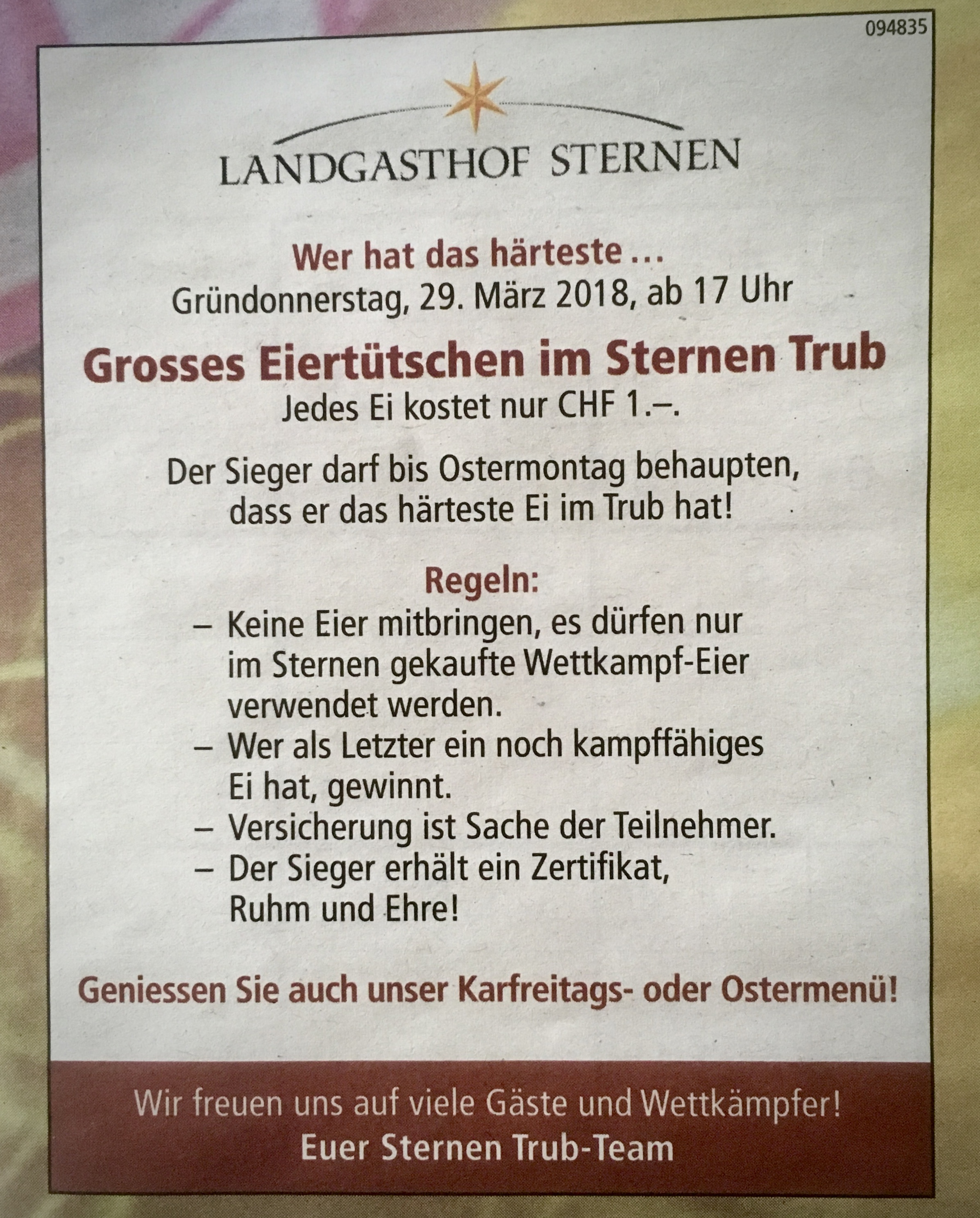 During the Easter weekend, and particularly on Easter Monday, many Swiss gather in local eateries to strike their hard-boiled Easter eggs in the hope of finding the eggshell that just won't crack.
Here it's called Eiertütschen, but actually these egg fights are found all over Europe.
Many of the contests have rules to avoid Pecheier, or trick eggs, filled with plaster. In the ads above, some competitions trustingly allow you to bring your own egg, while others require you to purchase eggs at the venue.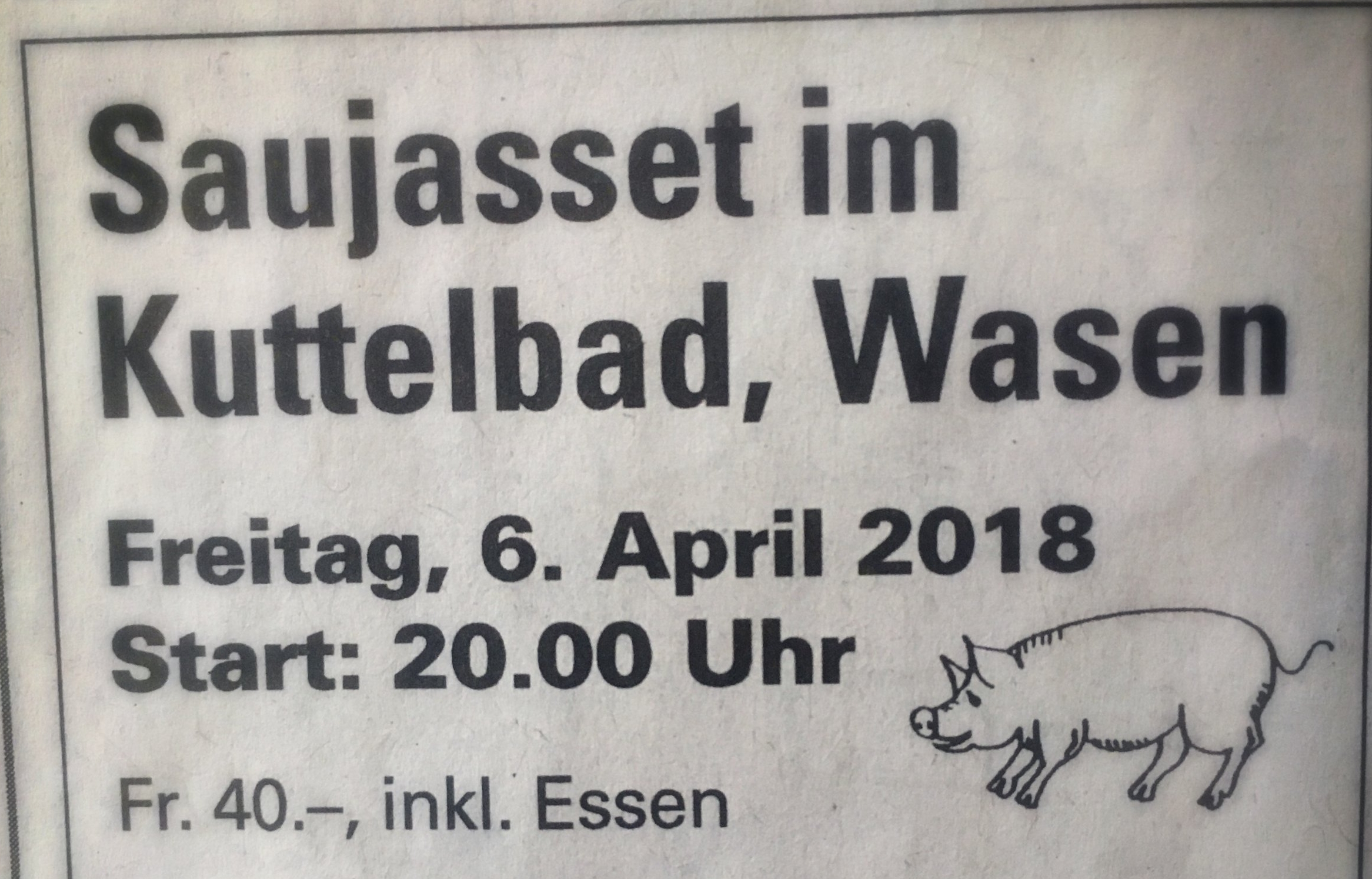 Another gem from our local paper...
A Jass tourney where the winner gets a whole pig!
But what to do with all the hard-boiled egg innards? Make this obscure Emmentaler speciality from Marianne Kaltenbach's Aus Schweizer Küchen.
8 (or more) hard boiled eggs
a bunch of asparagus, steamed
knob of butter
2 shallots
1 tbsp flour
100 ml white wine
300 ml milk
tarragon, marjoram, thyme, basil, nutmeg, salt and pepper
1 tsp dijon mustard
shot of cream
Arrange the asparagus and peeled hard-boiled eggs on a serving platter. Set aside.
In a medium pot over medium heat, melt the butter until spluttering, then add the shallots. Fry these for about five minutes.
Sprinkle the flour over the onions, stir in, then add the white wine and the milk. Stir this well and cook for about ten minutes, or until you have a creamy sauce.
Add the herbs and mustard, then stir in the cream.
Pour over the eggs and asparagus.
Serve immediately with crusty bread.
To steam your asparagus, just put them in a steamer, or over a pot of simmering water until they turn bright green and are gently cooked through. You could also used roasted asparagus.
If you don't have shallots, just use onions.
The original recipe serves the eggs and sauce with mashed potatoes (and doesn't involve asparagus at all), but I prefer a crusty bread to soak up the extra sauce.
Need more Easter recipes?