Josy's Tenderloin
Josy, my mother-in-law, makes the very best pork tenderloin. She studs it with prunes, then wraps it in bacon and puff pastry. It's divine.
The recipe is originally from an old Betty Bossi cookbook, Alltags Rezepte mit Pfiff (for more on this retro cookbook, see here), and is called Schweinsfilet dänische Art (pork tenderloin, Danish style) though cursory google searches have not revealed any similar Danish recipes. (However, I have learned that Danes love pork above all and have an awful lot of feelings about the other white meat.)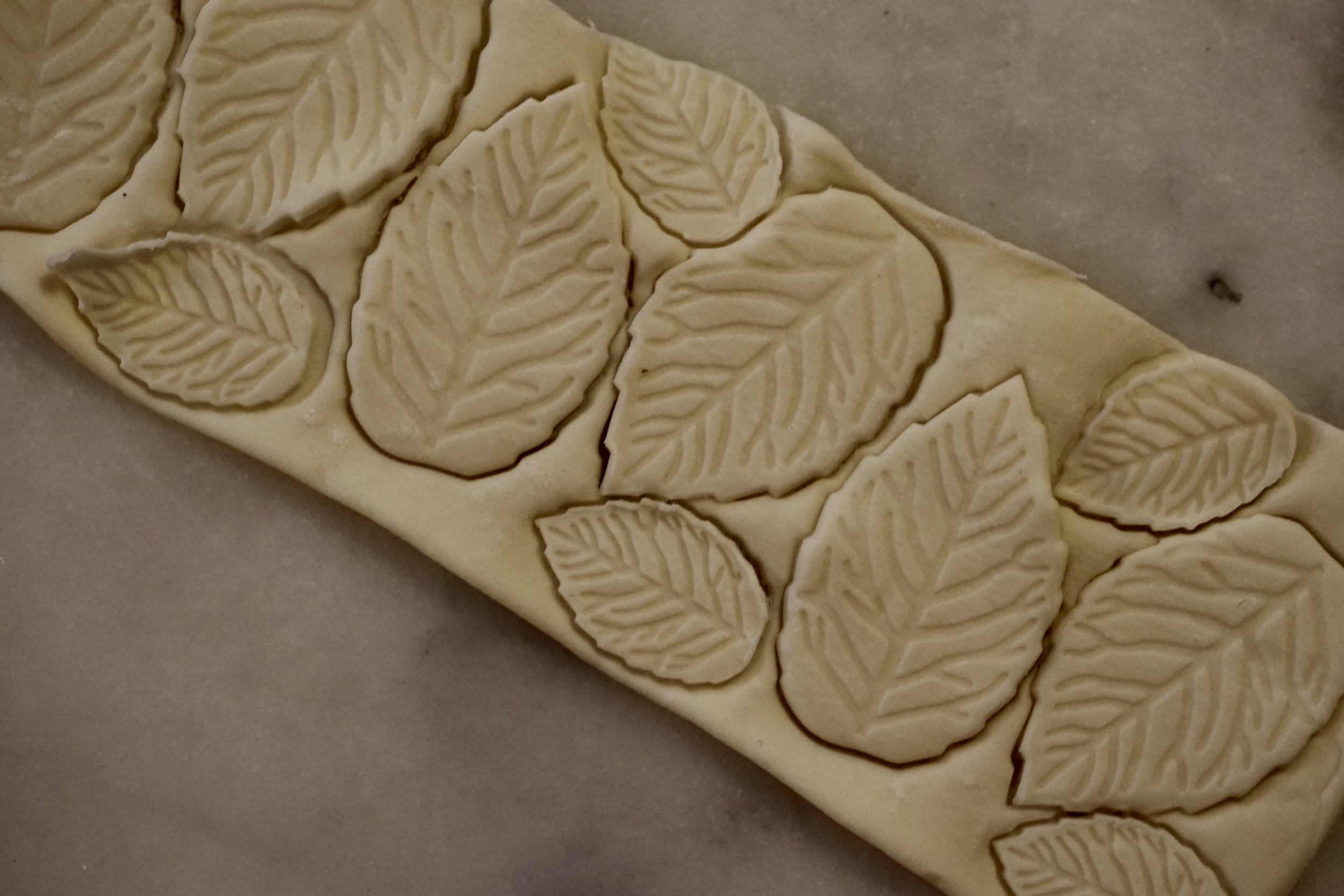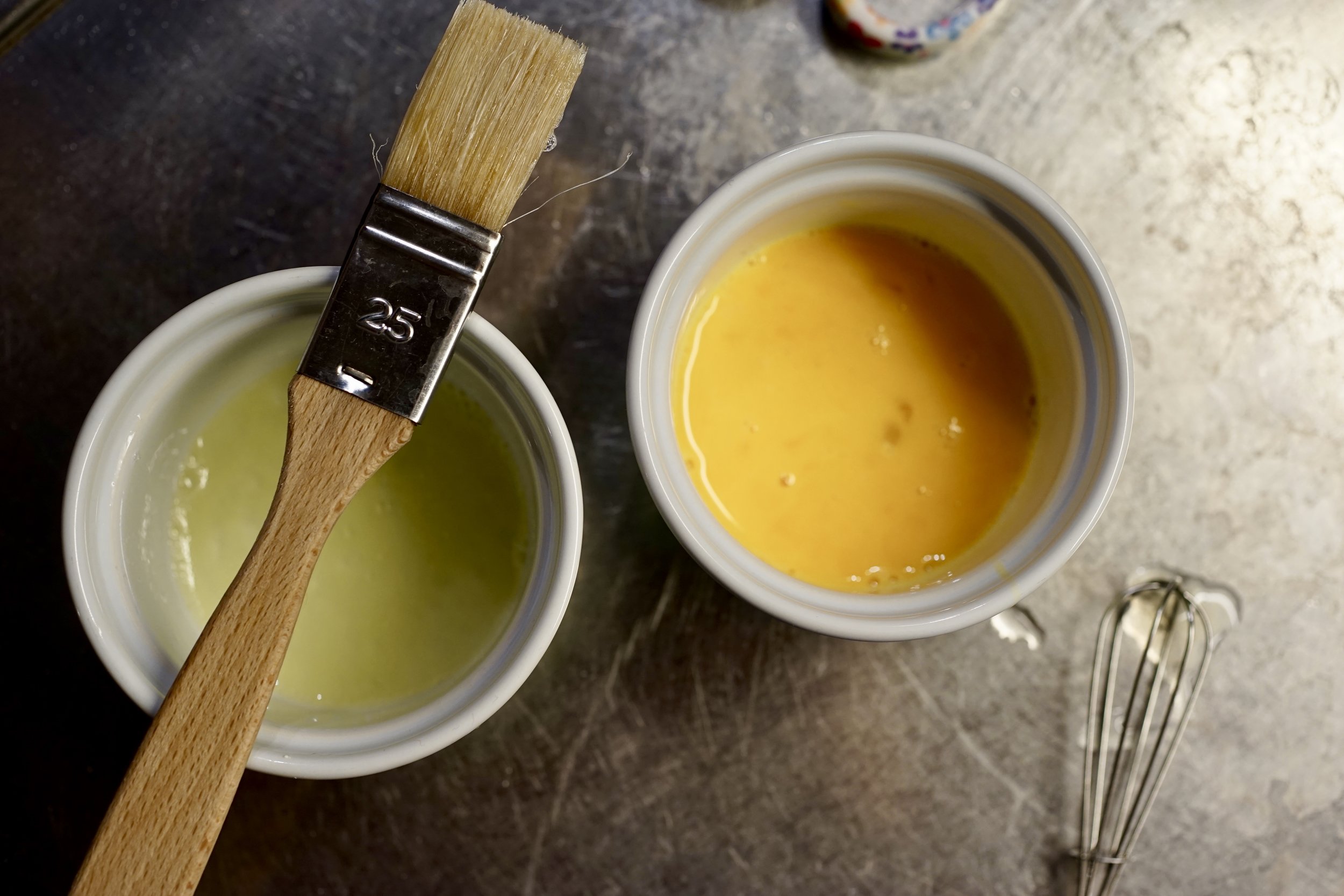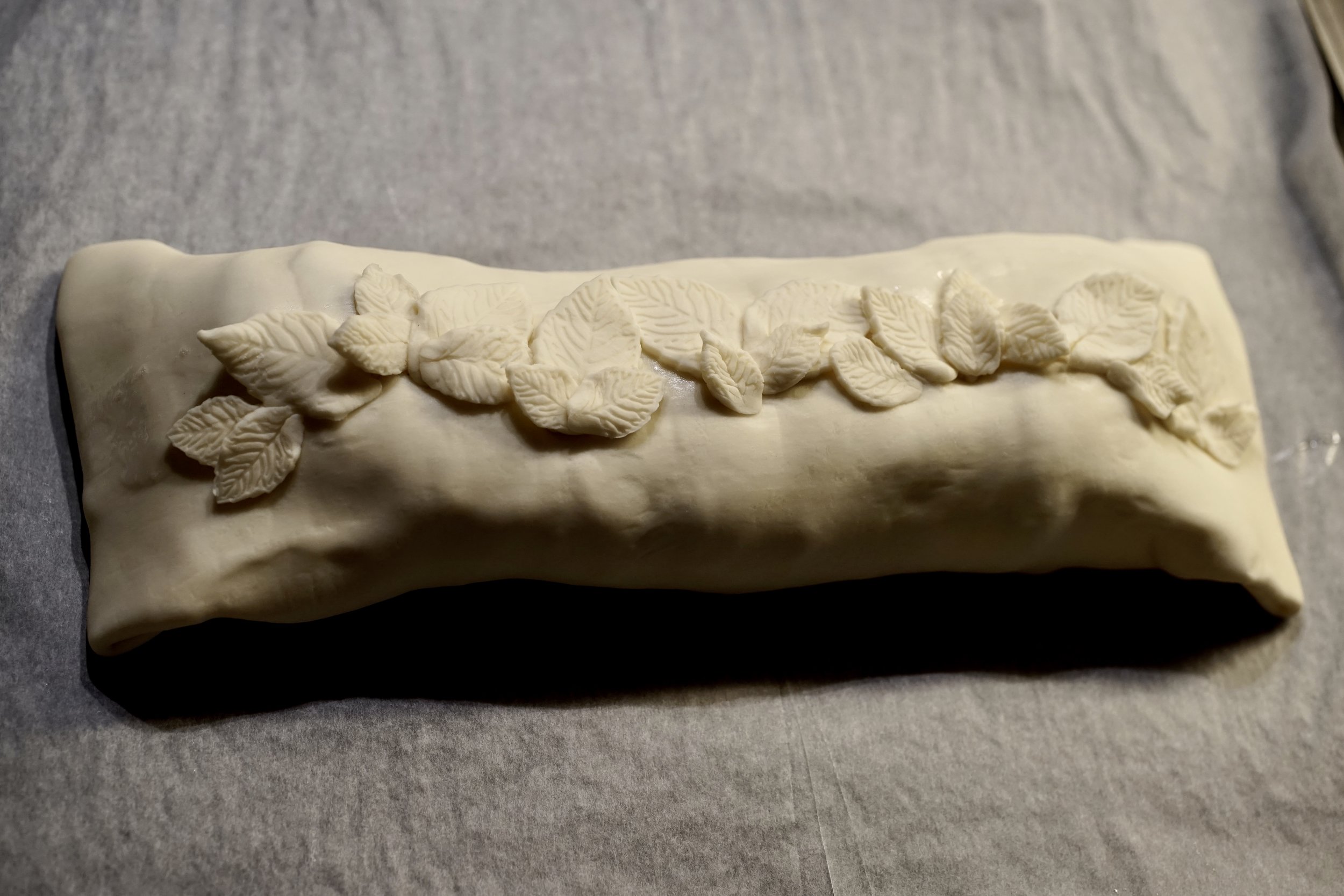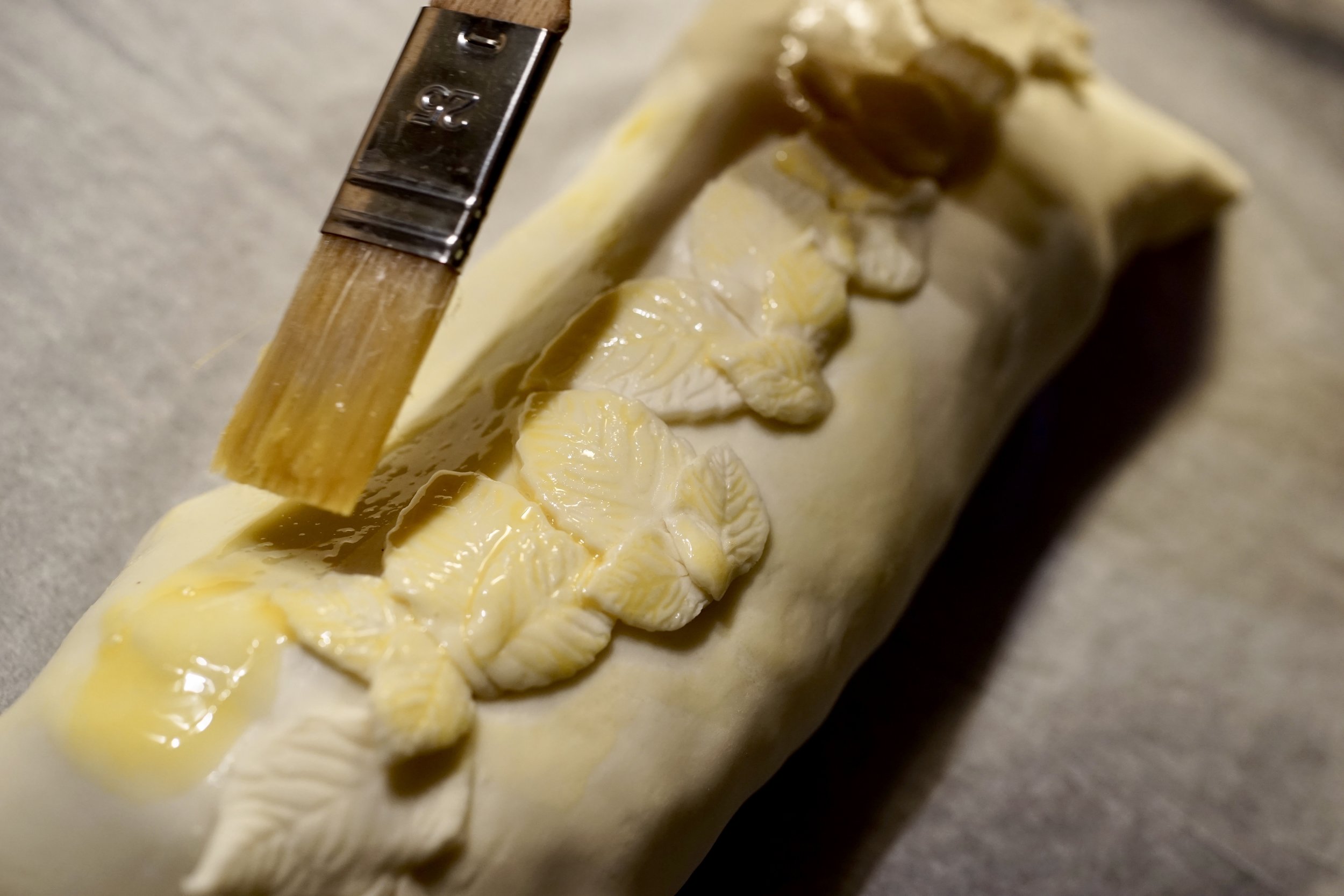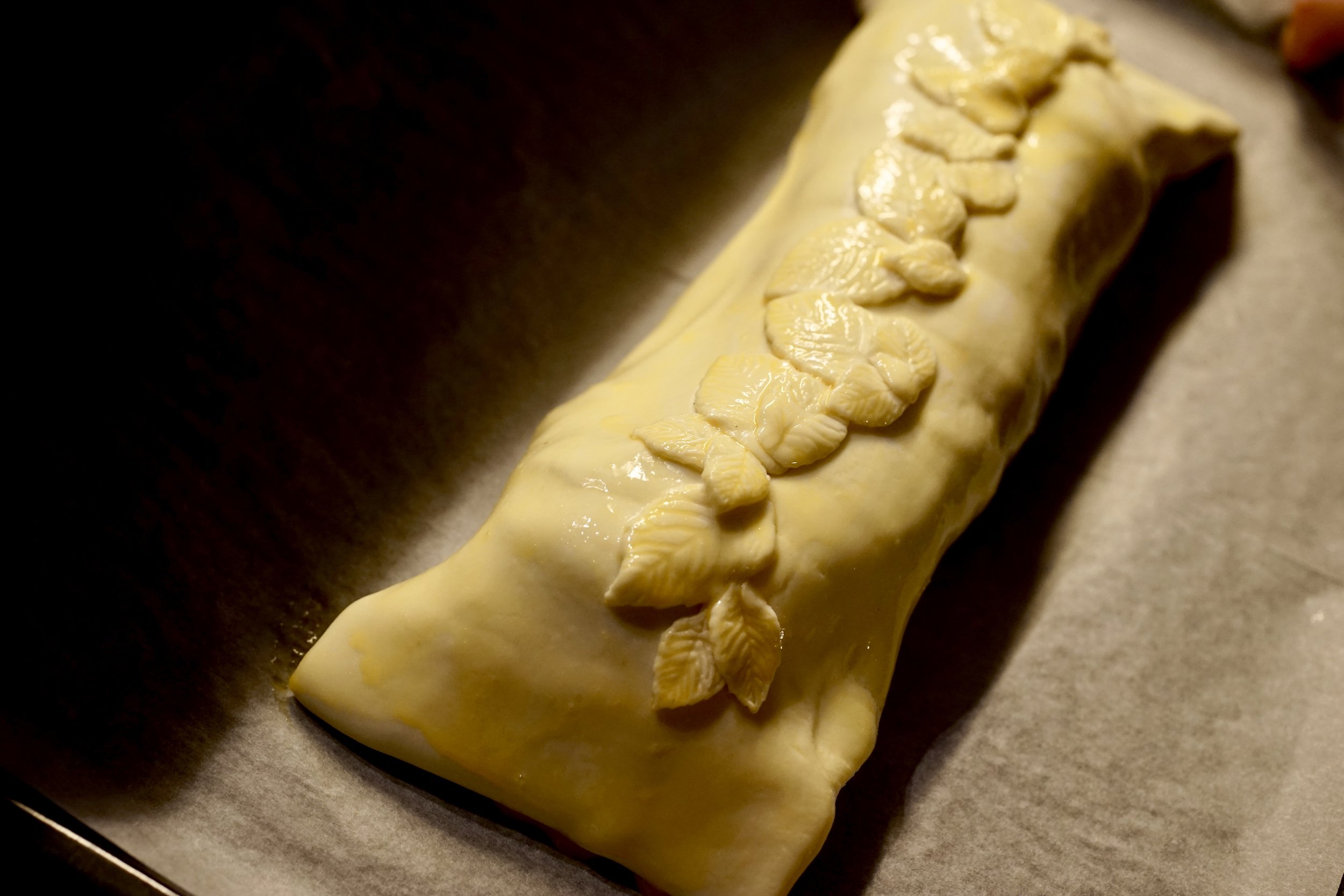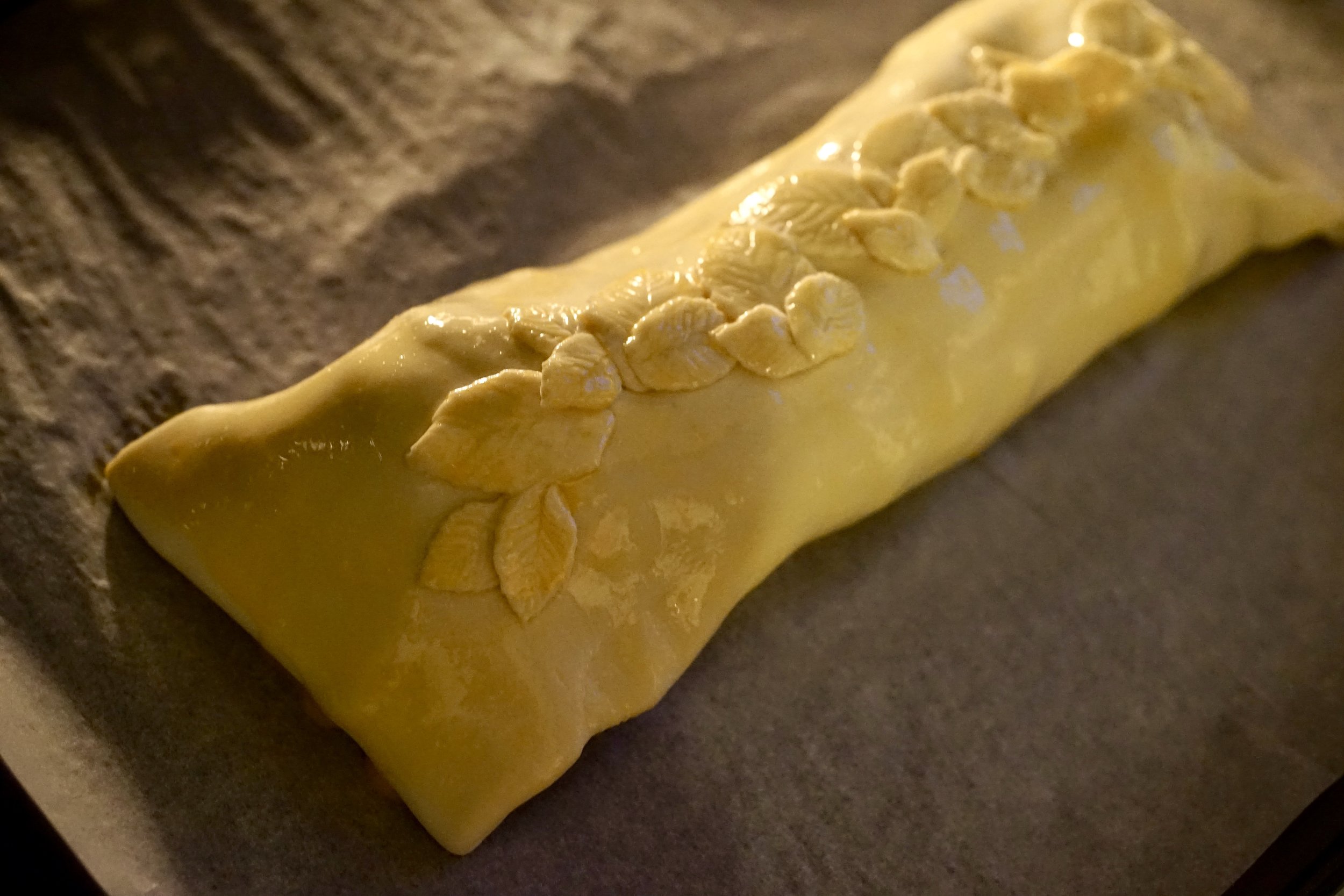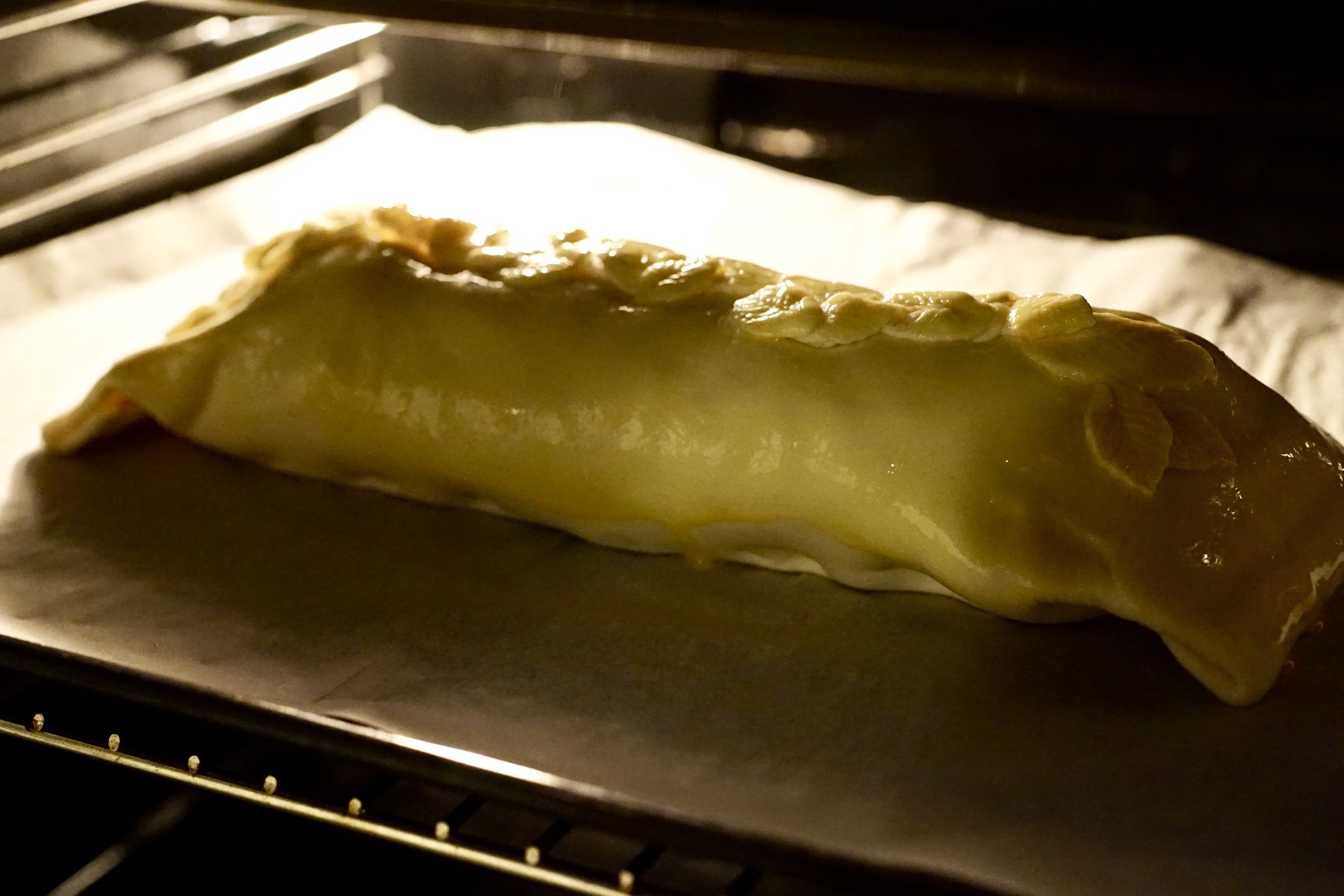 As impressive as it looks and tastes, it is relatively easy to make, especially if you use store bought pastry. You can decorate it however you like—perhaps hearts for Valentine's Day?
Lay the bacon, pile with prunes, wrap in pastry—perfection.
1 pork tenderloin (around 500g)
knob of butter
1 tbsp mustard
salt, pepper and paprika
250 g puff pastry
12 pieces of bacon
about 12 prunes
1 egg
Preheat oven to 200 C / 400 F / gas mark 6
First you need to brown the meat. Melt some butter over medium heat in a frying pan, and fry the meat on all sides until it is nicely browned. Remove from the pan, then rub all over with mustard, salt, and pepper. Set aside to cool.
Roll out your puff pastry so it is a rectangle, about 3mm thick, then cut away a strip of dough that you will use for the decorations.
Cover a baking sheet with parchment paper, and put your rolled-out dough on top.
Lay the bacon out on top of the puff pastry (see photos above).
Separate your egg into two small dishes.
Once the pork has cooled, lay it on top of the bacon, then cover with the prunes. Wrap the bacon around the pruned pork.
Brush the edges of the exposed dough with egg white. Wrap the dough over the meat and press together to create a seam along the top. Then press the ends together and fold them up. Flip the whole thing over and place in the middle of the baking sheet.
With your remaining strip of dough, cut out some shapes using a cookie cutter or by hand. Brush a line of egg white down the middle of the pastry and stick your decorations to it.
Brush the dough with the egg yolk, and stick it a few times with a fork to create some steam vents.
Bake for about 30 minutes, or until golden brown.
If your prunes are a bit dry, you can plump them up in advance—simply place them in some booze or hot tea (or boozy tea) for at least 30 minutes beforehand.
If your pork tenderloin is a bit thin at one end, tuck it under when you wrap with the bacon so you get a uniform log.