Kirsch
Made from cherries, kirsch is Switzerland's most famous spirit. It has a long history, both as a favoured tipple gracing soldiers' flasks and hiking rucksacks, and an enemy of the temperance movement who saw the damage it could do to heavy imbibers.

It was the crusaders who brought cherry trees to Switzerland from the Middle East, and these still blossom throughout the country. Kirsch is made in most regions, most famously in cantons Basel and Zug.
In central Switzerland alone, there are over three hundred varieties of cherry, and over eight hundred in the whole country. For one litre of kirsch, upwards of 3000 cherries are needed, depending on the sort. The cherries are fermented with their stones, which can give the kirsch a light almond taste.
Owing to its relatively neutral flavour, kirsch is often used in cooking and baking, featuring in numerous cakes, such as the famous Zuger Kirschtorte and Black Forest Cake, as well as confections like Kirschstängeli, booze filled chocolate sticks.
Most famously, it's added to cheese fondue and some people even have little shot glasses of kirsch next to their plates to dunk the bread in before dipping it into the cheese.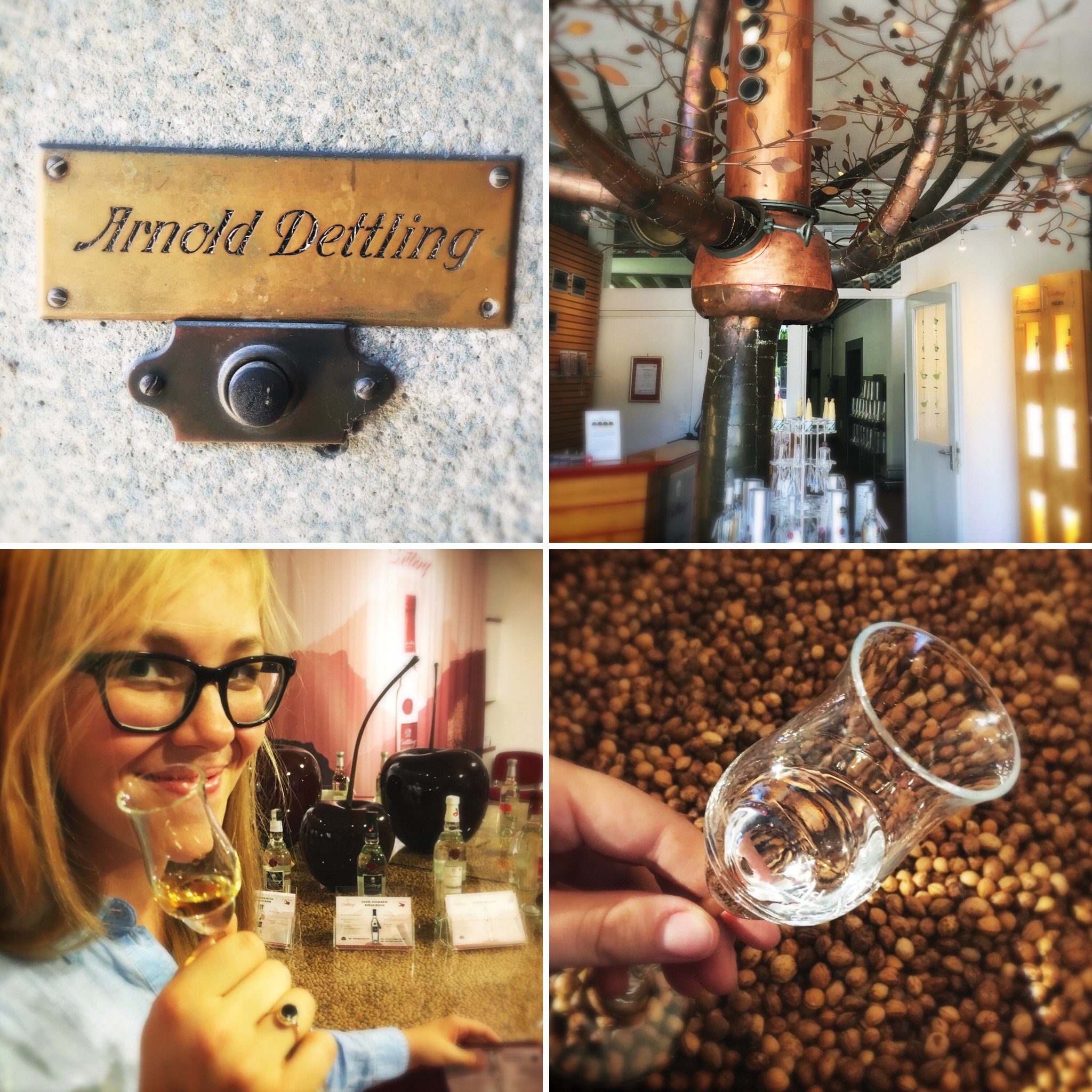 My visit to Dettling, a kirsch distillery
More recipes featuring kirsch: